---
We are excited to announce the first major update to our web site in several years.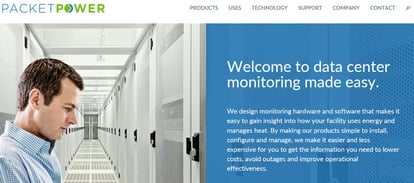 The new site features completely updated content, new case studies and videos, an improved structure, better mobile access and enhanced support materials. We go into greater depth on what makes our approach to wireless data center monitoring unique, and offer examples of how monitoring matters in operations management, cost allocation, cooling optimization, colo company operations and data center retrofits. For many, it may also be the introduction to the updated logo we adopted in the spring.
Come take a look around, and we hope you like it!
---