Environmental Monitoring
Get the data you need to extend critical equipment life, lower operating costs, and ensure your environmental conditions meet your standards.
Track temperature, relative humidity, differential pressure, and detect leaks. Choose battery or AC-powered devices. Installation is fast and easy. Data delivery is wireless and secure. Integrates with existing building automation software.
Feel confident with an environmental monitoring system that gives you flexibility now and in the future.

Originally designed for data centers, now used in critical facilities all over the world.
Identify wasted airflow
Get the data to improve your energy planning and optimize your HVAC usage. Focus your cooling where it has the biggest impact. Safely raise ambient temperatures. Lower your carbon footprint and your energy costs. Use data to design the best system for your facility and equipment.
​See real-time data anywhere in the world
Find the hot spots in your facility. Verify the effects of containment systems and other air handling efficiency efforts. Monitor compliance with industry standards or service level agreements. Read how easily Packet Power monitors deploy and deliver results.
Know what's running in an emergency
Be more prepared for when disaster strikes. Know immediately if your heating and cooling systems are still working and whether back-up systems are up and running. See if temperatures are getting too high (or low) or if water is present in your building. Reduce costly downtime.
Environmental Monitor Models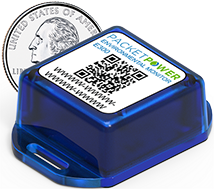 E300
1 temperature point

No external probe ports

Dew point and relative humidity included

Battery powered (4+ year life)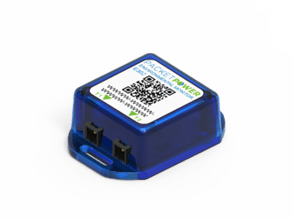 E302
Up to 3 temperature points

Two external probe ports

Dew point and relative humidity included

Battery powered (4+ year life)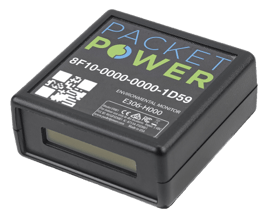 E306
Up to 6 temperature points

Six external probe ports

Dew point and relative humidity included

Differential pressure optional

Local display

AC powered (or PoE splitter)
Accessories to Get More from Your Monitors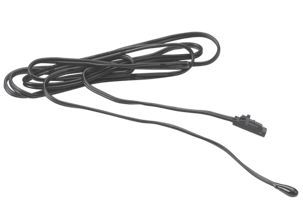 Temperature Probes
1 to 15 meter lengths

Use with E302 and E306 models

Pre-bundled assemblies available that connect up to 6 probes/monitor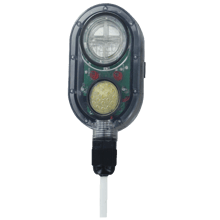 Leak Detector Probes
​​Sensing height as low as 1/32 of an inch (1mm)

2 to 15 meter lengths

Any quantity

Use with E306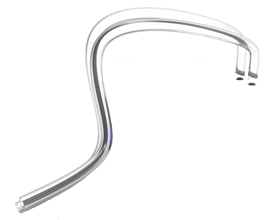 Differential Pressure Sensors
Two sensing tubes of 1 to 10 meter length that can be placed as desired to track the difference in air pressure between two areas

A unique E306 model
From Installation to Information in Minutes
Environmental monitors anywhere you need them
Place environmental monitors exactly where you need them. They automatically and securely join the wireless mesh network as soon as they are powered on. Data is transmitted to the Ethernet Gateway.
Ethernet Gateway automatically collects monitoring data
The Gateway can share data with your BMS, DCIM, or other third-party monitoring software using standard protocols such as BACnet/IP, EtherNet/IP, Modbus, MTConnect or SNMP.
Instant insights
Access monitoring data immediately from Packet Power's EMX Energy Portal monitoring software. EMX delivers the easiest, fastest path to monitoring insights.
See just how easy it is to install Packet Power environmental monitors
FROM THE BLOG
Understanding Humidity Monitoring in the Data Center
Environmental monitoring and control in the data center is usually assumed to be synonymous with temperature control: how to make sure the air is at the optimal temperature at each place. Temperature, however, is only one of the two key parameters that determine the quality of air. Its twin, humidity, is much less understood.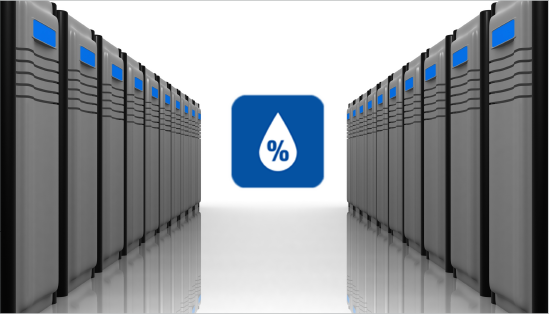 Data Center Solutions
The electricity required to power, cool, and operate a data center is immense. Retrofitting a data center with environmental monitors so you have the data you need to improve operations is likely easier than you think. Packet Power devices can help you achieve many data center monitoring best practices quickly. Contact us to discuss your options.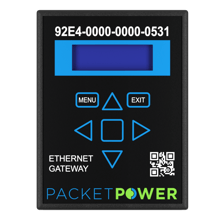 Gateways
The heart of your wireless network.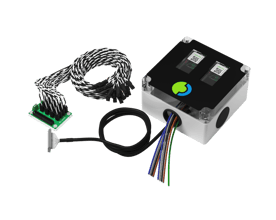 Power Monitoring
Full scale energy monitoring based on the same wireless platform.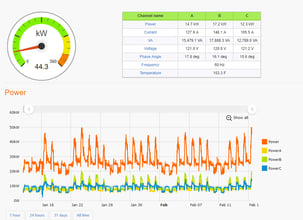 EMX Energy Portal
The easiest way to view temperature, humidity and other environmental data and drive real-time alerts.