---
Packet Power now offers data centers, telcos and cable companies an easy and cost-effective way to capture energy usage on 48V and 380V DC circuits.
---
All units measure Volts, Amps, Watts and Watt hours and accommodate circuits from 20 to 3,000 Amps. The compact monitors leverage Packet Power's unique wireless monitoring protocol, purpose-built for data centers. The monitors are compatible with existing hardware, can scale from 10's to 1,000's of units and can be used with any BMS or DCIM application that supports SNMP or Modbus protocols.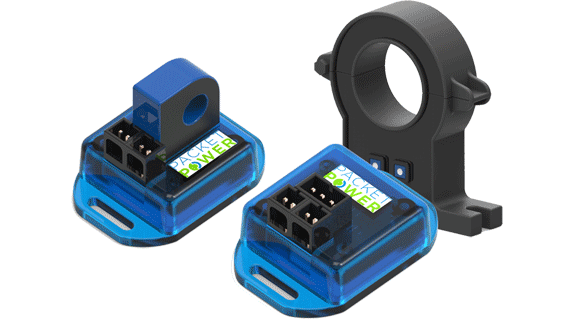 Installation is fast and simple, making the 48V monitors ideal for branch circuit monitoring in cable and telecom environments including central offices, cell sites, telco rooms and cable TV head ends. The 380V monitors are easily incorporated into overhead busway systems to provide full plug and play monitoring to data centers interested in pursuing HVDC energy efficiencies .
Packet Power's DC monitors are certified for use worldwide and are fully compatible with the company's full line of AC and environmental monitors.
---
Learn more or contact us at sales@packetpower.com.
---