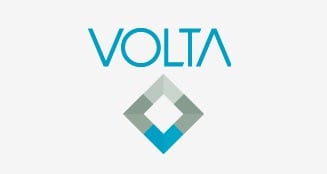 Volta Data Centres, located in central London, has developed two innovative ways to use power as a point of differentiation to its prospective clients. This helped increase occupancy by 250% in 2015.
Volta has used Packet Power's wireless power monitoring hardware and software to track energy usage at the cabinet since it opened for business in 2013. Recently, it has leveraged its investment in its power infrastructure in two unique ways:
the "power by the hour" offering allows customers to utilize Volta's facility for any length of time without a fixed contract.
the "Platinum Power SLA" goes well beyond the norm to provide a full year's free service if at any time power is unavailable to a rack.
Volta's site sits on two independent power rings and has two onsite 33kVA transformers so two entire utility substations must be offline before local battery and generator resources are required. That, combined with the ability to track energy usage at the cabinet, gave Volta's leadership team the tools they needed to develop compelling commercial offerings that key on the critical role power plays for colocation businesses and their customers.
Volta's success has drawn the attention of industry groups and may be further recognized by awards committees this spring. Packet Power congratulates the Volta team on the success they have achieved by being innovative in how they utilize power.