Packet Power is pleased to announce that our founder, Dr. Paul Bieganski, is being recognized by the University of Minnesota's Department of Computer Science and Engineering for his contributions to the computer science community.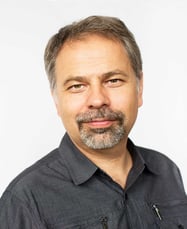 Paul has invested in, patented, and built companies around technologies in areas including energy management, heart-lung transplant patient monitoring, genetic sequence analysis and e-commerce. In addition to his role of founder and CTO at Packet Power, Paul is also Managing Partner of Big Picture Partners, a technology, venture capital and intellectual property advisory group.
Paul will be presented with the Distinguished Alumni Award on October 23 at the department's Eleventh Biennial Research Showcase. The event is open to the public and allows attendees to connect with leading technology researchers. You can register at z.umn.edu/CSShowcase17.
Please join us in congratulating Paul!