BRAH Electric has announced its BRAH Logic line of power monitoring solutions. With the availability of BRAH Logic, wireless power monitors developed by Packet Power can be installed at the factory into the full range of BRAH Bus Plugs.
Our team at Packet Power has really enjoyed the partnership we have established with BRAH and are delighted that our wireless power monitors were selected as the basis for the BRAH Logic product line. Packet Power's meters can now be factory integrated in bus plugs compatible with busways from seven leading manufacturers.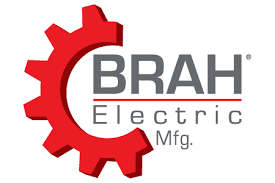 The BRAH Logic product line is available immediately and is fully compatible with Packet Power's environmental monitoring and EMX Energy Portal software offerings.
About BRAH Electric
BRAH Electric is an electrical products company that develops and manufactures direct replacement bus plugs that are used with various busway systems from GE, ITE/Diemens and Cutler Hammer.