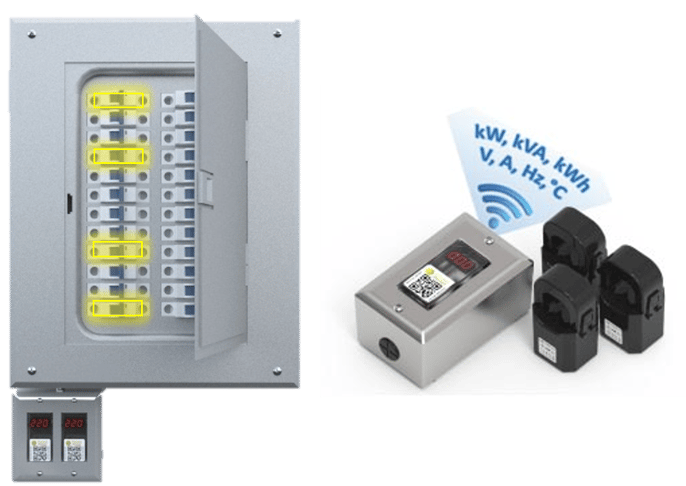 Packet Power Selective Circuit Monitoring System
Has there been a case where you have needed to monitor a few circuits on a panel but have balked at the cost of the monitor, installation time and the effort needed to access the information? Packet Power's wireless multi-circuit monitoring system is a compact wireless power monitor that is designed to be installed on most electrical equipment in a fraction of the time of legacy metering systems.

The monitors are housed in standard electrical gang boxes, allowing easy installation on any electrical equipment and use Packet Power's wireless network technology which means no configuration or communications connections are required. Once connected the monitor provide instant access to power information using Packet Power's EMX Energy Portal, or the data can be exported to any third party monitoring system using SNMP or Modbus TCP/IP Gateway.

Each monitor can measure power on one three phase circuit or up to three single phase circuits. Enclosures are available to house one to nine monitors (supporting 1-27 circuits).
Installation is quick and easy. Just use conventional conduit joint to attach the meter to the equipment. The split core current transducers snap over existing circuits (no removing cables) and then connect the voltage sensing leads to anywhere on the bus.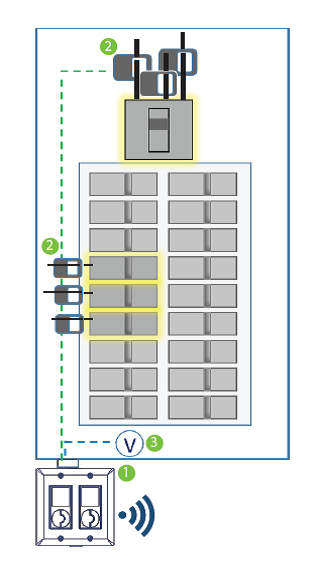 Ideal uses include panel board main breaker monitoring, switchgear breaker monitoring as well as any critical circuit in the data center.

Click here for more information or contact us at sales@packetpower.com