Packet Power's EMX energy portal makes reviewing and using information even more intuitive with a number of enhancements to how data is viewed, analyzed and shared.
The EMX Energy Portal is updated regularly with new functionality and performance improvements. Here are highlights of recent releases for our cloud service.
Node attributes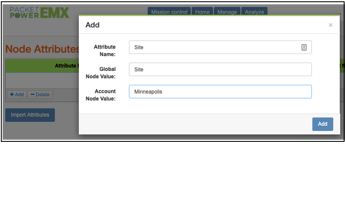 Create data fields of your choice
Create data fields tied to monitoring units
Use for facility location (device, rack, room, building, campus, site), power hierarchy, billing assignment categories, warranty expiration date, track installation dates by device or group
View in custom tables and generate reports at the level of detail of your choosing
Custom tables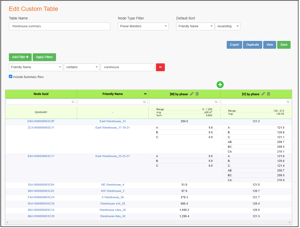 Adjust how you view data in EMX
Incorporate new data fields (node attributes) that you've created
Remove columns from standard views
Reorder columns to suit



Circuit detail charts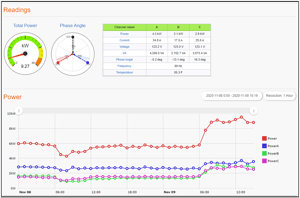 Need data by the hour? month?
You have even more options now in EMX
More options for time intervals
Easily export data to SCV, XLXS, etc.
Export graphs to jpeg, png, etc.


More flexible dashboard creation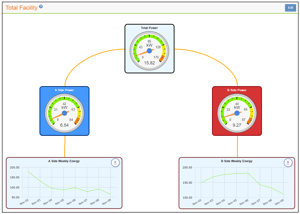 Information is powerful especially when it's presented just the way you need
More gauge types available
Customizable colors for gauges, text and graph ranges
Easily copy gauges and dashboards



Panel editor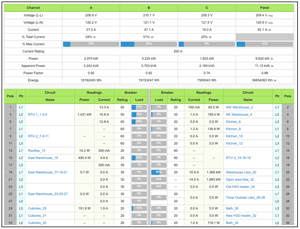 Easily define the mix of circuits on your panel
Quickly build panel schedules
Easily change circuit types
Name your circuits
See real-time readings in the panel view

PUE wizard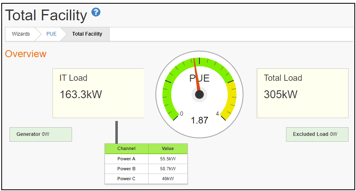 Step-by-step tool to easily define IT and non-IT loads and generate PUE values
Step-by-step instructions
Easily define IT and non-IT loads
Real-time and historical PUE
Share as a dashboard


Use data from non-Packet Power devices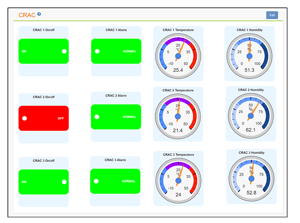 EMX is not limited to showing data from Packet Power devices only. You can also display data from other manufacturers' equipment.
Supports a wide range of data types
Access using SNMP or Modbus
Ideal for CRAH, UPS, flow meters and ATS's

Additional EMX Enhancements
Integration templates for third-party UPS and CRAH devices
EMX API now supports MQTT to share data easily with IoT platforms
Publish layout views to securely share access to layout with people who are not EMX users.
Cloud throughput, architecture and system recovery improvements
Here's a recap of these enhancements.
EMX is the easiest, fastest path to energy and environmental insights. It delivers full power and environmental monitoring capabilities at a fraction of the cost and complexity of competing solutions and without the need for external consultants. EMX is available as a cloud-based service or local software application.