Venyu's new 87,000 sq ft Shreveport, Louisiana, data center started out as a department store that opened in 1955.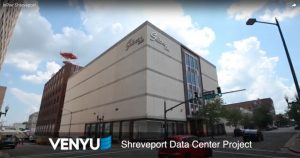 Packet Power is pleased to provide the power monitoring infrastructure in this innovative Tier III facility. The project went so well that Venyu will take the same approach in another 1950s department store in Jackson, Mississippi next year.
It might be a trend - Packet Power customer Involta transformed a former hardware store into a 10,000 square foot facility in Duluth, MN as well!