Packet Power works with a global network of partners to help best match our products to our customers' needs. We are pleased to announce several new partners.

CDT Global
An IT outsource consulting business intending to fill in the market need for a professional, customer-focused IT services company. CDT Global is also a co-owner of a minority-owned data center design and build firm. CDT emphasizes service and support to differentiate themselves and serves customers throughout the United States.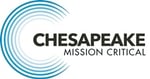 Chesapeake Mission Critical
Chesapeake Mission Critical serves the Maryland, Virginia, and DC markets offering the most reputable data center products and solutions in the industry. The company specializes in data center solutions, uninterruptable power supply, switch gear and transfer switches, power distribution, precision cooling solutions, and security/environmental monitoring solutions.

Data Center Systems, Inc.
Supply data center infrastructure solutions for the data center industry including power, cooling and DCIM solutions. DCSI backs the solutions with unmatched local data center engineering knowledge giving their customers throughout the United States a true partner throughout the design and life cycle of the solution.



ION Associates
A technical sales and marketing organization for OEM electronic manufacturers. ION Associates provides design services including radio frequency, analog, power and LED lighting applications to customers in Texas, Louisiana, Arkansas and Oklahoma in the United States as well as Mexico.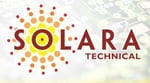 Solara Technical
Solara Technical is a manufacturers' sales and consulting representative firm specializing in power electronics and power engineering technology. Solara provides both AC and DC power solutions for customers in central south and southeast United States.



Two Rivers Power
Represents manufacturers who design, produce and install high quality products focused on energy efficiencies, power reliability and overall sustainability for mission critical environments. Two Rivers Power serves customers throughout the southeast United States.



World Wide Technology
A systems integrator partnering with the world's leading technology manufacturers. WWT maintains the highest levels of certification to provide hardware and software solutions to large public and private customers globally.


Go to our Partners page for a complete list of Packet Power partners. Contact sales@packetpower.com if you can't find a partner in your region.
Please contact us if you're interested in partnering with Packet Power.