- CASE STUDY -
Data Realty (now Aunalytics)
Data Centers
Data Realty wanted to do more with monitoring. Packet Power gave them the tools they needed.

At its new multimillion dollar colocation data center on the 140-acre technology campus of Ignition Park in South Bend, Indiana, Data Realty (now Aunalytics) wanted to do more than just measure its customers' power usage. It wanted to go above and beyond for customers in order create efficiencies and prevent problems before they occurred. Data Realty looked to Packet Power for the solutions it needed.
The resulting partnership was a success. Since opening the northern Indiana data center, Data Realty has not experienced even one minor power disruption leading to server downtime. Even more, its partnership with Packet Power gave Data Realty the flexibility necessary to meet customers' expanding needs while saving time and effort.
THE SMART WAY TO
MONITOR POWER
DATA REALTY'S FIRST CHALLENGE
When Data Realty built its new colocation data center in South Bend, Indiana, Chief Technology Officer Tom Panozzo knew what features he required of a power monitoring system. The challenge was that he couldn't find what he was looking for.
Over the course of his career, Tom had maintained five data centers. He was familiar with a common pain point: customers un-knowingly exceeding capacity and blowing circuits. While his customers were highly informed about their own industries, they were often unfamiliar with the proper ways to put their equipment into data centers. Without guidance, they sometimes put too much equipment on one circuit.
The data center used redundant A+B power to help ensure up-time for its customers' servers. Still, many customers exceeded the recommended standards by plugging too much equipment into both of the circuits in their cabinets. In the event of a power out-age on either bus, more than 100 percent of the power would fail over to the other circuit, and the circuit would blow.
Data Realty's new data center featured 250 cabinets in each room. That meant 500 circuits per room that Tom would have had to manually monitor if he wanted to catch overloaded circuits before a problem arose. He knew that he didn't have time to walk from cabinet to cabinet with a clipboard. Tom wondered if he could implement a power monitoring system that would allow him to track the equipment on each circuit using cloud-based technology.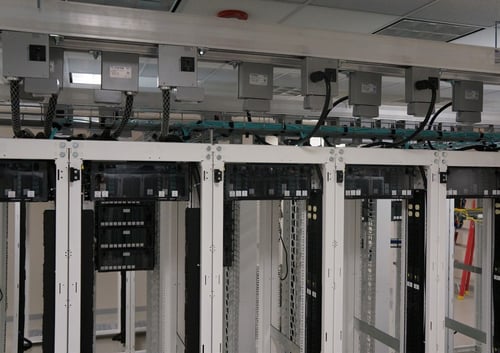 Customer:
Data Realty (now Aunalytics) Data Centers
Location:
USA
Facility Type:
Co-location
About Data Realty (now Aunalytics):
Data Realty is the leading data center provider in northern Indiana, operating an analytics-ready colocation data center in South Bend. The data center supports a full range of customers within a hundred-mile radius of its facility, including mid- to upper-market companies generating millions and even billions of dollars in revenue. These customers include financial institutions, academic institutions and cloud-service providers. Their needs are significant and diverse, but they all depend on Data Realty to effectively store and protect their data in an analytics-ready environment.
Data Realty is well equipped to do so. Its facility was designed by a team of the industry's best data center data scientists, architects and engineers to be an ideal space for colocation of data. When the facility was built in 2012, Data Realty implemented STARLINE Track Busways, using overhead busways to deliver power to drop circuits above the rack level. The company looked to Packet Power for its monitoring needs.
Customer Objectives:
Capacity optimization

Energy allocation by customer

Energy and environment surveillance and alerts

Energy usage analysis
Data Realty's Chief Technology Officer Tom Panozzo wanted to do more than just determine how much power a customer is using. He wanted to take an active role and make sure that his customers were doing the right things for them-selves by not overloading the circuits in their cabinets.
THE PACKET POWER DECISION
Tom didn't see anything on the market that met his exact needs. At a business partner's suggestion, he reached out to Packet Power for guidance. Would it be possible to have Packet Power's soft-ware run a subroutine, alerting Data Realty if a customer's power usage on either circuit exceeded the recommended limits? Absolutely. Packet Power collaborated with Tom on the solution and gave Data Realty the tools necessary to achieve its goals.
Now, when a customer puts too much equipment on a circuit, Data Realty receives instant notification from Packet Power's power monitoring systems. Data Realty is able to reach out to the customer and alert them to the problem, helping to prevent server downtime in the event of a failure scenario.
Tom explains that he takes seriously his responsibility to protect customers. His partnership with Packet Power allows him to do so. Because of Packet Power's monitoring systems, Data Realty has never had a single customer have a piece of equipment turned off due to maintenance or failure.
DATA REALTY'S SECOND CHALLENGE—AND A SOLUTION FROM PACKET POWER
Data Realty also sought something more from a power monitoring system: the resources necessary to provide customers with added flexibility. Historically, customers had to reconfigure their equipment and switch cabinets as their needs changed. This was inconvenient and used time and valuable resources that could be better spent elsewhere.

Data Realty wanted to reduce the time spent reconfiguring cabinets to meet customers' need for increased capacity. Packet Power allowed them to do so. Packet Power's software lets Data Realty set thresholds for individual customers. The technology means that Data Realty can give customers bigger circuits than they currently need, but limit the number of amps they can use. When a customer's needs increase, the limit can be easily increased—without having to move equipment. Tom comments, "It's powerful and flexible. The visibility has made a huge difference."
FREE DOWNLOAD
Don't have time to read the whole case study?
How about a copy to-go? Just fill out this quick form and read it when it's convenient for you.
"The visibility has made a huge difference."
Tom Panozzo, Chief Technology Officer, Data Realty
WHAT DOES THE FUTURE HOLD FOR DATA REALTY AND PACKET POWER?
Data Realty is currently working with Packet Power to explore additional capabilities for Packet Power's wireless infrastructure. They are looking to Packet Power to track temperatures and humidity throughout the facility. Because Packet Power's monitoring system is cloud-based, it is much more flexible than traditional approaches.
When Data Realty needs to monitor temperature or humidity in a new part of the facility, there is no need to call an electrician. Tom can place one of Packet Power's nodes in the proper location. The node immediately begins to share environmental information via a self-configuring wireless network, and Tom can access the information he needs to protect his customers and prevent problems.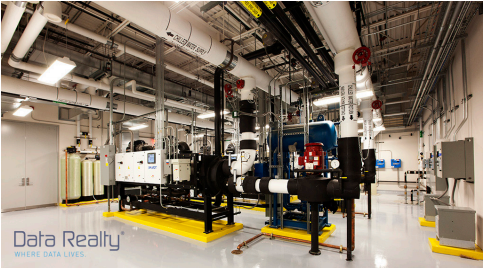 Packet Power is enthusiastic about supporting Data Realty in new and diverse ways, and both companies look forward to continued opportunities for growth.
About Packet Power
Packet Power develops and manufactures wireless power and environmental monitors and associated cloud-based data services to make buildings smarter.
By focusing on products that are easy to install and manage, Packet Power makes it easier and less expensive for critical facilities managers to get the information needed to lower costs, avoid outages and improve operational effectiveness.
Contact Us